14 Tips to organize your first active tourism experience (from expert travelling bloggers)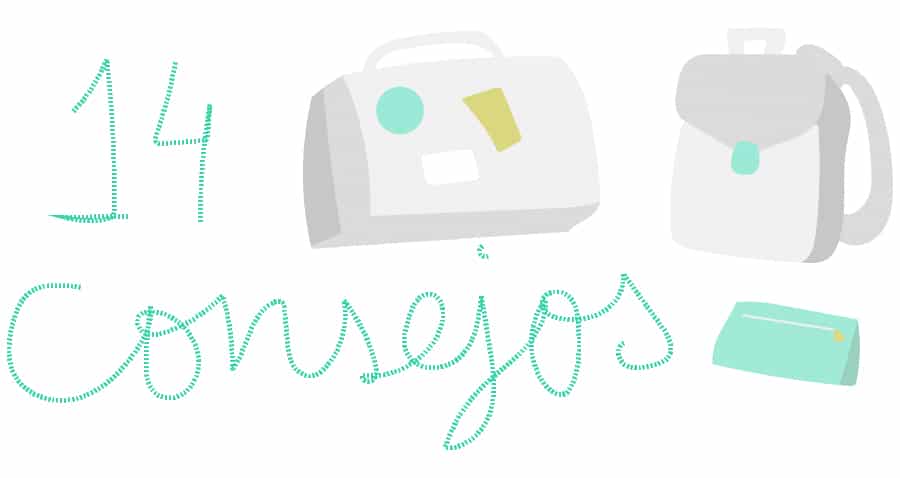 When we decide to organize a trip, planning and preparation are key aspects to take into consideration. It's not just about deciding where we want to go and booking the accommodation. We must think well about the place we want to travel to, the activities we are going to do or the people with whom we are traveling. In an adventure tourism trip, this is even more necessary than it usually is.
Without a doubt, active tourism is an ideal option for nature lovers who want to discover new places and surprise themselves practicing adventure activities. The options are multiple: hiking, trekking, rafting, kayaking, climbing, caving… Activities that sometimes involve certain risks or issues that should not be overlooked.
On the other hand, we must take into account the environment where we are. If something defines adventure tourism is that it's enjoying in full contact with nature. Therefore, our way of behaving in the place of our choice should be consistent with this motto.
Below this paragraph, we present a series of tips to make your active tourism trip a great success, with opinions from 7 reputed travel bloggers. In addition, at the end of the article you will find an infographic that sums up all the comments and tips in a visual way! I hope you like it 🙂
TIPS FOR YOUR FIRST ACTIVE TOURISM TRIP, BY NATTULE
# 1 CHOOSE WELL THE PLACE YOU'D LIKE TO VISIT
The first thing is to decide where you want to go. This decision depends on many factors, of course: the time you have, the budget which you count with, if you travel alone, in a group or in family…
And, of course, your preferences. There may be a Natural Reserve that you have always wanted to know, or maybe the dream of your life is to watch the Iberian wolf in freedom. In that case, we know the locations for sure.
In any case, keep in mind that you don't have to go far to enjoy great adventure trips. Within Spain, there are truly amazing places that are worth knowing. What counts, above anything else, is your desire to explore.
# 2 INVESTIGATE
Once the fundamental decision is made, it is important to look for information about the place. Especially if you are going to travel to a different country, you should get information on the necessary documents, vaccines or medical precautions, languages, currency, etc. that you'll need.
But even if we are not planning to leave Spain, it doesn't hurt to get extra information. For example, if you are visiting a protected area, such as a National or Natural Park, you can find out about the restrictions for your visit, if pets are allowed or if there are areas that can not be visited.
Of course, you will find information about all of this on the internet or in travel guides. But if you want first-hand information, let yourself be advised by other travelers. Experience counts a lot.
# 3 PAY ATTENTION TO YOUR LUGGAGE
Several aspects influence what kind of luggage we should take on an adventure trip. The most obvious one to consider is the weather at your chosen place, which depends on the area you'd want to visit and the time of year as well.
But beyond that, the activity or activities you want to practice will also determine what you should bring in your suitcase. For example, if you go hiking in the mountains, you should not forget your good boots and some warm clothes; If your thing is water sports, the swimsuit should be the first item on your list, before anything else.
They are very obvious examples. The question is to take into account the goals of your trip when packing your suitcase and avoid carrying unnecessary things. In any case, think that for almost all adventure activities the key is to wear comfortable and light clothing.
# 4 BE AWARE OF YOUR PHYSICAL CONDITION
In an active tourism trip you mainly go there to exercise. Be honest with yourself and determine what activities you are able or unwilling to do. If you are not prepared to make the ascension to Mount Toubkal this year, don't worry. Surely, there are other equally incredible routes that you can start with. The mountain is not going to move from where it is.
Meanwhile, training is key. Take advantage of the free days to take small trips and thus arrive to your holiday with a good level of fitness. Surely, you will appreciate it once you are there.
# 5 PAY ATTENTION TO WHAT GUIDES HAVE TO SAY
It seems obvious, but sometimes we forget this. Active tourism or adventure activities usually involve a certain risk. Therefore, it's very important to always follow the rules and instructions of the guides when enjoying any activity.
Even if you think you know how to do it well (that is possible, of course), they are dedicated to this every day and have much more experience than we do. Paying attention to everything they say may save you from the odd scare.
# 6 BRING A SMALL FIRST AID KIT
We have already said it: we are going to go on an adventure, and adventure entails risks. Even if all you are going to do is a hiking route through the countryside, there may be small setbacks: falls, bites, etc.
Therefore, even if you have hired the activity with a company and you are accompanied by a guide, it never hurts to take a small personal first aid kit with you at all times. Among the things that should not be missing are the insect repellent, sunscreen, analgesics, antihistamines and bandages.
We hope you don't have to use anything at all; but don't forget this: once warned is twice armed.
# 7 FREE YOURSELF FROM TECHNOLOGY
You are immersed in nature, enjoying a hiking trail under the moonlight, or maybe exploring the land of the Iberian lynx in Andújar. Do you really want to see all of that through the screen of your mobile phone?
It's okay to want to send pictures of all the amazing things you're discovering to your family and friends, but this is not the time. I'm not saying don't take any pictures at all; you will also want to have memories of your adventure. But avoid spending all the time stuck to the mobile phone, telling your trip to others.
Enjoy every moment, live without any technological ties, because you may not be able to repeat this experience again.
So far, these are Nattule's pieces of advice.
TIPS FOR YOUR FIRST ACTIVE TOURISM TRIP BY EXPERT TRAVEL BLOGGERS
Next, 7 travel bloggers give you their personal tips so that your adventure is the best one possible:
# 8 LOOKING FOR DIFFERENT ALTERNATIVES
Cristina Rodríguez, creator of Ida y vuelta – Travel Blog, encourages us to look for different alternatives within the same chosen place.
"First of all, look for information of all the options out there. Choose according to the time of year and destination, and look for alternative routes that are out of the ordinary. A great example is a visit to El Tranco [in the Natural Park of Cazorla, Segura and Las Villas], a lesser-known place and totally recommendable."
# 9 HIRE WITH PROFESSIONAL AND EXPERIENCED COMPANIES
Fernando Chacón and Verónica Cussi, bloggers from Touristear, suggest us to hire our activities with specialized companies, like Nattule is.
In addition, on their own words, this type of websites will allow you to "discover more about active tourism and know all the alternatives you can enjoy if you are considering a trip of this kind."
# 10 GET READY FOR THE ACTIVITY YOU ARE GOING TO DO
For José Escribano, from the blog Routes for Spain, the most important thing is preparation.
"To enjoy the experience, you have to be well prepared. We must wear appropriate shoes, a light backpack and water. If we go with children, we must first check the difficulty of the activity to see if it's appropriate to their age.
Adventure tourism is a fun experience if we think about it and plan it in the best way possible. We will enjoy the experience way more if we take the needed measures."
Totally agree!
# 11 PLAN THE ROUTE
Iradier Rovira, one of the authors of "Recuerdos de mi mochila" (Memories of my backpack), emphasizes planning the route beforehand.
"You have to plan well an adventure trip before doing it: your route to follow, appropriate clothes… If possible, it's better to go with someone; and, of course, bring enough water, snacks, etc. But, above everything, we should enjoy ourselves! "
# 12 RESPECT THE ENVIRONMENT
The companion of Iradier in "Recuerdos de mi mochila" (Memories of my backpack) is Rebeca Gavilán. She considers one of the most important issues when planning an adventure trip: respect for nature.
"When we enjoy activities in natural spaces, we must always be respectful of the environment, taking care of the flora and fauna so that they remain as if we haven't been there."
# 13 LET YOURSELF BE SURPRISED
Miguel Ángel Múñoz, photographer and author of the blog "Como en casa en cualquier lugar" (What a better place than home), encourages us to detach ourselves from the material possessions and look into the details.
"It takes little physical and mental baggage; enjoy minimalism in every way; Take different photos, escape from the usual things we do. "
# 14 ENJOY!
This is the advice of Gonzalo Da Cuña, blogger of "Tierra sin límites" (Land with no limits), because, in his words "daring an active tourism trip will make you discover something more, feel in touch with nature and know the wonders of the area in another way. In a different way you will never really know the place if you just get off the car or train to take a single picture.
Surely you'll want to try this again, because it's a new and very fun way to enjoy the wonders in the corners of our country. "
Surely you're already looking forward to packing.
INFOGRAPHY: TIPS FOR YOUR FIRST ACTIVE TOURISM TRIP
I hope these tips are useful to you or that, at least, you have been stung by the bug of active tourism. Don't forget this: plan, enjoy and respect the environment. Only in this way we will be able to make use of a responsible and beneficial tourism for ourselves and for nature.
What are you waiting for? Great adventures are waiting for you!