FITUR 2018: International Tourism Trade Fair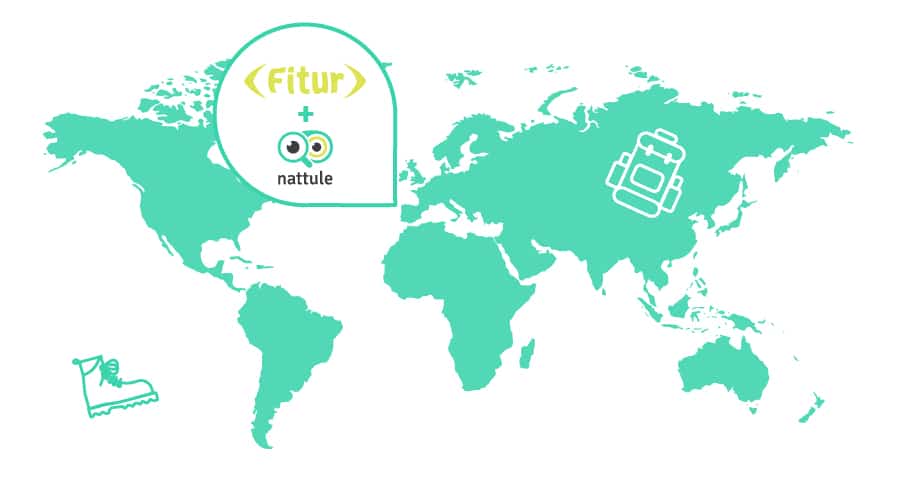 Having broken several records last year, the thirty-eighth edition of the International Tourism Trade Fair is coming with great expectations in the Spanish tourist scene. A good example of this is the high media presence confirmed for this year (7,542 journalists, nothing is less).
This fair is a leader in the sector of receptive markets and issuers in Latin America and is among the most important for tourism professionals. Therefore, Nattule could not miss in this edition.
Like in the past edition, this 2018 we will have our own stand, and the predictions are not for less. Although still starting, we are positioned as the first reservation platform for ecotourism and active tourism activities nationwide. But that's not all.
In this last year, we have acquired a presence in other countries such as Nepal, Morocco, Greece, Portugal and other areas of Europe, and we're still growing!
This 2018 our main purpose is to increase our international projection, and for this task, we have the helping hand of the acceleration process of the Openfuture project by Telefónia and Junta de Andalucía, where we have been selected along with other start-ups.
In addition, we start the year with a total renovation: in FITUR we will present our new website! The new design will be focused on the comfort of both national and international collaborators, as well as improving the user experience of the platform.
After our great experience last year at FITUR, we return with much more commitment, willing to meet with our collaborators and make the family grow even more. Our secret plan is to turn this event into the Nattule fair, we will be everywhere!
We will participate in the roundtable, scheduled on the 18th at 11:30, whose topic of debate will be the figure of the responsible tourist. In this debate will participate heavyweights of media such as Onda Cero or Logitravel, so we hope to keep up and make the name of Nattule reach all corners of the country.
The FITUR 2018 fair will be the perfect opportunity to meet and answer all your questions and comments, so we invite you to visit the pavilion 8, at our stand 8B09 between 17 and 21 January.
If you prefer direct attention do not hesitate to arrange a meeting with our team at the time that best suits you, simply e-mail us to [email protected], with the subject Meeting FITUR 2018, specifying in the body who you are and at what time would you like to see us. We will respond right away!
In any case, we look forward to this event with great enthusiasm, and we want to share this great year's entry with you! We are waiting for you!