Inland tourism fair INTUR 2017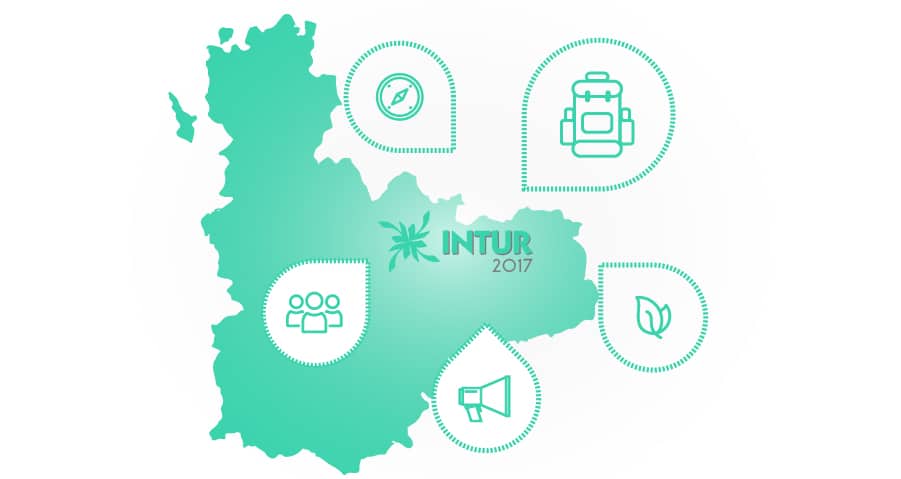 Now that winter is coming and temperatures are finally dropping down, our body is asking for some kind of move to warm up. At the gates of this new tourist season, we have marked on the calendar a very special date for all of us who live by and for tourism.
From November 23rd to 26th, the 21st edition of INTUR fair, the International Tourism Inland Fair (ITIF, in English), takes place in Valladolid. "Feria de Valladolid" organizes it, and you can visit it at Ramón Pradera Avenue. There, representatives of large and small companies are waiting for you, as well as public entities with a single common goal: to make inland tourism a unique experience in your life.
After the success in the recent years, especially in the last edition (44,400 people, from tourism professionals to final consumers, nothing more and nothing less), this year sticks out as a key fair in its field, and a mandatory appointment for all those who we think they revolutionize the way we perceive tourism with innovative proposals.
This event has tourist categories of all kinds, from accommodation to industrial tourism, or even transport and media. But this twenty-first edition, held during the International Year of Sustainable Tourism, will focus on rural and adventure tourism. There we go then.
Having participated in 2016 for the first time in this fair, in Nattule we would love to repeat the experience and we are getting stronger again. Still starting, we position ourselves as the first online booking website for activities in natural spaces throughout the country. With the same enthusiasm as the first day, we are committed to promote sustainable tourism, offering unique and ecological experiences, so that we can all enjoy and respect the incredible environment we live in.
If you bet on sustainable tourism, and you offer or love experiences in natural spaces, we welcome you with open arms. If you want to contact or schedule a meeting with us, we will be taking part in the workshop on the 23rd in the morning.
Any questions, doubts or ideas about collaborating in the future will be more than welcome.
Our rule is basic: let the nature leave a mark on you, and not on the other way around.