Tierra Adentro: the meeting point of ecotourism in Andalucía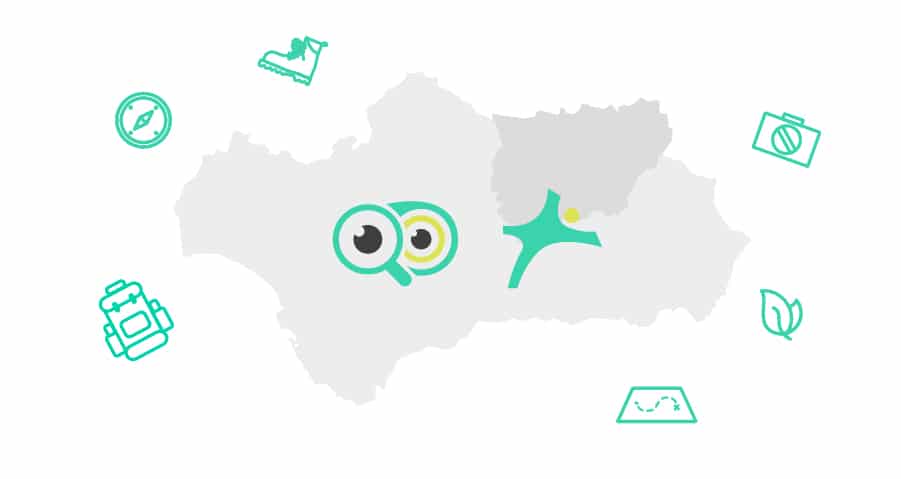 We just left behind September, the "back to school" month, and we are in the middle of the beginning. This is the season of collections, of new projects and of marking the fairs and important events on the calendar.
For those of us who are dedicated to tourism, the year is full of important dates. Perhaps the most renowned fair of the program is FITUR, due to its international nature. But there are many others that, although on a smaller scale, are equally interesting. If we talk specifically about interior tourism or nature, the first appointment, how could it be otherwise, is Tierra Adentro.
And this, what is it?
Once again, the event is held in Jaén, the capital of oil tourism and inland tourism. This year, in addition, the XVI Interior Tourism Fair of Andalucía has a special meaning: the growing commitment of Andalusian tourism for sustainability. A hot topic in 2017 (yes, we know you already know it, but it is not wrong to remind you), International Year of Sustainable Tourism.
From October 27th to 29th, the Provincial Fairs and Congresses Center of Jaén (IFEJA) will host a large selection of interior tourism proposals in Andalucía. A tremendously important sector in this community; since, in addition to its cultural wealth, Andalucía has the largest number of protected areas in Spain.
Tierra Adentro is a great opportunity for professionals in the industry to get to know and present their projects and innovations in terms of cultural, rural, gastronomic tourism, etc. In addition, the general public will also find a wide range of all kinds of activities in natural spaces in Andalucía.

And, as expected, we will be there; sharing the experience with other travel bloggers who have been dazzled by Andalucía, such as Patricia Rojas (The Cosmopolilla), Fernando Chacón (blog Touristear), Paco Becerro (Lazy Blog) and Javier Hernández (Hanway), along with other 390 companies dedicated to sustainable and interior tourism.
Let us introduce ourselves:
Nattule is participating for the first time ever in this event. Just out of the shell as the first online booking site for activities in natural spaces throughout Spain, we will be there with the passion of the first few times and the satisfaction of knowing that we are on the right track.
If you follow us, you'll know what I'm talking about. If this is the first time you run into us, I will tell you that in Nattule we are strongly committed to sustainable tourism, promoting 100% ecotourism and adventure experiences in all the natural areas of the peninsula.
Which, by the way, are many. There are more than 1,700 protected spaces in Spain (almost 13% of the surface of the country) and something around 7,000 companies dedicated to ecotourism or adventure tourism.
We know, we still have a long way to go, but there are 217 companies that have trusted us to present their experiences and activities in natural spaces.
Why right now?
Autumn is a wonderful time to enjoy nature. Thousands of opportunities open up to you, with experiences that you had always wanted to enjoy, or some that you might never have heard about. Some say that the forest is never as beautiful as in these months. What if you leave your chair and get ready to know them?
Interpretive routes of trekking, birdwatching activities, wild fauna watching or experiences of watching and listening of the bellowing are some of the proposals that can be made in Andalusian natural spaces, and that you can find in Tierra Adentro.
If you do not know very well where to start, we will help you. We want our trip through Tierra Adentro to be, not only an opportunity to make ourselves known, but also to teach you to discover the wonders that our land hides, which are many.
We will be happy to receive you at our stand to answer all of your questions about the platform, whether you are a client or an entrepreneur. In few minutes, you will have completely insight on how we function; since Nattule is very simple and intuitive. We believe in the power to make things easy.
We will wait for you
If you are passionate about nature, if you bet on sustainable tourism, if you have an ecotourism or adventure company, Nattule is for you. Our philosophy is simple: enjoy natural environments, away from the city and the stress, learn with what the environment offers us and, above all, live adventures.
Do you feel identified? Come and get to know us.