Adventuring Ladakh: what to see and do on your trip (or what I did)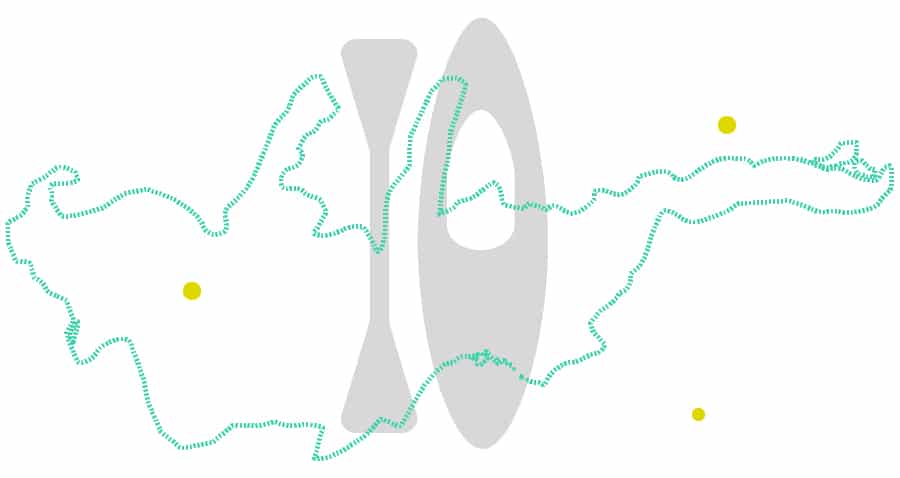 For travelers, Tibet has always been a fascinating place to visit. A paradise of fresh air in the heights of the Himalayas, a peculiar place difficult to access. We imagine steep cliffs, Buddhist monasteries conquering immense valleys, monks in their reddish robes…
But, what if I told you that there is another place, easier to access, with very similar characteristics in India? Well, start to believe it, because that place exists and it's called Ladakh, a region belonging to the state of Kashmir in northwestern India. A desert in the heights, in a high plateau surrounded by mountains of six to seven thousand meters high and scattered Buddhist villages. Here, the most popular religion is also Buddhism and its similarity with Tibetan culture (even food) is more than evident.
Many Tibetans, because of the conflicts with China, had to emigrate to this remote area of ​​India. The result is a fascinating place that will not leave you indifferent, where you can live multiple adventure activities. From rafting down the Zanskar river and the mythical Indus to climbing up the highest motorized mountain route in the world (5,600 masl), descents by bike, snowboarding on sand dunes, a tour through vast deserts in Royal Enfield and climbing the great lakes, ascending large peaks over 7,000 meters or admiring a Mandala ceremony in a Buddhist monastery.
Sounds good, right? Well, come with me.
TOURISM IN LADAKH: WHAT YOU CAN'T MISS
LEH, THE CAPITAL
The capital of the Ladakh region is in a privileged place. There are several ways to get there. The most common is by a commercial flight from Delhi. Of course, given the large difference in height between the capital of India and Leh (located at almost 3,700 meters above the sea level) you may suffer from altitude sickness. So hydrate well and take it easy the first and second day, and take some aspirins just in case.
If you have time, it is recommended to get to this city by road, either from Manali or from Srinagar. Of course, it is not a suitable path for people suffering from vertigo, unless you want to suffer a heart attack. Even better, you can take the mythical Royal Enfield and travel through these landscapes on the spectacular mountain passes. The route to cross from Manali reaches 5,300 meters above sea level and the road is not paved in many sections. So both for this step and for Srinagar's route (not so high, but even more terrifying) it's best to be a great driver. And to have some patience…
But I guarantee you it will be worth it.
Once in Leh, you can spend a few days enjoying some sightseeing, visiting the Buddhist stupas and the main palace or visiting nearby Buddhist monasteries.
But I know that you are craving adventures. And adventure in Ladakh is present. There are many agencies offering different packages, all at similar prices. On many occasions there is no choice but to do the activities with them because it requires a special pass, but not all of them follow the same policy.
Now, I'll tell you some of the best, which you can hire from Leh:
RAFTING IN THE ZANSKAR RIVER
The Zanskar River is a tributary of the mythical Indus River, which names the country. With cold waters and turbid color, its waters flow turbulent between walls of naked rock. In just over an hour you can access the starting point of rafting (28 kilometers upstream).
The activity lasts about 4 hours, with rapids of category 2 and 3. There are no big risks in this section, so it is a good option for novices in this exciting sport.
If you are looking for a closer place to get started in this sport, don't miss this rafting activity in Picos de Europa, where you will also enjoy spectacular landscapes.
DESCENT ON A MOUNTAIN BIKE FROM KHARDUNG LA
Imagine that you are going downhill on a mountain bike at a mountain pass in the Indian Himalayas. Now, imagine that this step is the highest motorized route on the planet, at 5,600 meters above the sea level. Would you dare to go for only 10 euros? I think it's clear enough: you can't miss this unique opportunity.
The route is in the mountain range of Ladakh, north of Leh, and is the gateway to the valleys of Shyok and Nubra. The Siachen glacier is located halfway, in the Nubra valley. After an hour and a half ascending in a van, they will wait for you between 2 and 4 hours of descent (it depends on how daring you are and your speed on the handlebars) on a road that crosses amazing landscapes. A third of the way is unpaved. The rest of the way back to Leh is asphalted and in general in very good conditions.
SNOWBOARDING ON DUNES IN HUNDER (NUBRA VALLEY)
In the spectacular valley of Nubra and at 4,000 meters high, we find a town called Hunder. This town is famous for its "silver dunes" where it is even possible to practice snowboarding. If you don't feel like sliding down the dunes, just take a walk at sunset, and it will still be an unforgettable experience.
To get here it's necessary to cross the mountain pass mentioned before, the Khardung La.
MARKHA VALLEY TREKKING
One of the most popular treks in Ladakh is the trekking of Markha Valley. Being so popular doesn't mean it's very crowded, luckily, and you can enjoy the quietness of nature and sleep in villages lost in the depths of magical valleys.
This trekking can be enjoyed with or without a guide, depending on your experience in the mountains. It reaches a maximum height of more than 5,000 masl, so if you have no previous experience it may be a good idea to hire a guide. Normally, this trek is done in about 5 or 6 days. I did it in only 4; Of course, there were times where the route got a bit more difficult, depending on the height. So my piece of advice is that if you're not very used to the height and want to be safe, it's best to hire a guide.
The path is clear, as it always runs along the valley of Markha following the river, excepting the final section towards the mountain pass where the slope increases considerably. It is not necessary to bring a sleeping bag or tent if you don't want to (not even food or water), since we can find few populations every several hours where you can stay in for the night, and they can serve you dinner, breakfast and a meal for the next day for only 1,000 rupees Indian. These are the so-called homestays, highly recommended to experience how the locals live in these remote villages, which can only be accessed in a donkey ride, after several days travelling.
The route begins in the town of Chilling (at about 3,300 masl) and from here, it goes upstream the valley of Markha. You can stop at Skyu or Markha, located at 3,800 meters above the sea level. The latter one is a small town located on a promontory next to the confluence of two rivers, with green meadows and spectacular views to the bare mountains. We can even find a small school, a stupa and a Buddhist temple (you will see many along the way, some even perched on top of huge rocky crags). A stop here is nearly mandatory.
From Markha, you can reach the Nimaling camp (4,700 masl) in a single stage. But if you are not in a hurry you can rest halfway in Hankar or in the camp of Tchachungstse (although here they weren't renting tents on my way), since the climb to Nimaling is hard and you may want to rest before. The half of the section is flat and it is already possible to see the magnificent K.Y. (6,400 masl) that will accompany you all the way to the camp.
In the Nimaling camp you can rent a tent and sleeping bags, so if you don't want to, you don't have to carry them on your trip. The camp is located in a privileged place surrounded by Yaks, marmots and other animals, at the foot of the K.Y. and with incredible views to the valley. Of course, you will need warm clothes because the nights can be very cold here. This is a meeting place for mountaineers. If you are strong and experienced (you must also have equipment: crampons, ice axes…) you can climb to K.Y from here.
Your last stage (if you don't want to make another stop somewhere in between before returning to Leh) is the climb to the mountain pass Gongmaru La, at 5,130 meters above the sea level. It has no difficulty; Yes, breathe deeply and climb slowly to avoid altitude sickness. From Gongmaru La, the descent to Shan begins (3,670 masl) through spectacular rocky gorges.
The route can be made in the opposite direction, although it is harder because there is no time to acclimatize: in the first stage, the difference in level is pronounced.
RISE TO THE PEAKS STOK KANGRI, KUN OR NUN
If you didn't have enough with a trekking to Markha, or if your thing is to ascend great peaks, there are 3 mountains that will satisfy your thirst for climbing. In progressive level of difficulty we find the Stok Kangri (6,153), Kun (7,077) and Nun (7,135).
For the first timers, no great experience nor technique is required, but prior acclimatization. It can be climbed in a couple of days. The other two peaks require more experience and fitness, and the expeditions last more than a week. It doesn't matter what peak you choose – it will be an unforgettable trip either way.
Before traveling to Ladakh, you can train with this activity, where you will ascend the three great summits of the Sierra Nevada.
TOURS IN JEEP OR ROYAL ENFIELD
From Leh, there are numerous tours that cover the several areas of Ladahk. For certain places (such as the Nubra Valley or Pangong Tso) permits are always required. The tours are enjoyed in jeep off-road and can last several days. If you'd like to drive on a motorcycle, you can do it on your own by renting a mythical Royal Enfield. Of course, you will have to ask for necessary permits previously when it's needed.
Driving on these roads in the vastness of Ladahk, admiring the enormous valleys, visiting stupas and Buddhist monasteries, is something difficult to explain with words. It's best to go and judge it yourself.
Although there are many more places, I will recommend these two:
PANGONG TSO LAKE
The Pangong Tso lake is located at 4,200 meters above the sea level, about 6 hours in a jeep from Leh. Famous for its crystal clear emerald waters, it's worth visiting. The high mountain road to reach the lake will take your breath away. You can make a stop at the Chemrey Monastery, a monastery on a rocky peak overtaking a valley of green crops.
The Pangong Tso Lake is 135 kilometers long and 5 kilometers wide, and it extends from India to Tibet. It can be visited between May and September but asking for a prior permit is needed. We recommend spending a night in one of the villages on the shores of the lake. The more you move away from the beginning (Leh) the more you can enjoy nature and quietness of this place.
You can stay in a homestay or in cabins of different prices. And, of course, this last option must be booked previously, especially during tourist season (from the end of June until the end of August). One last tip: don't forget to go out at night and watch the great show the Milky Way offers.
LAMAYURU
Lamayuru is the oldest Buddhist monastery in Ladahk, with a permanent population of 150 Tibetan monks. Located 100 kilometers away from Leh, on the Srinagar-Leh road, it's located next to the Valley of the Moon, some surrealistic and amazing rock formations that are worth visiting. The route to get here from Leh goes up the Indus River and, for the most part, it's in good condition. In the final stretch, the river is surrounded by sinuous and immense rocky gorges of great beauty.
In this village, there are several guesthouses, so you can spend some nights here and enjoy the scenery, climb the hill of Meditation or simply contemplate the Tibetan Buddhist monks in their daily chores.
There is much more to enjoy in this incredible region; but we want to leave something for you to discover on your own. Ladahk is a paradise that must be explored (between May and September is the best time). Take some time and get to know the ancient culture and Buddhist rites. Lose yourself in the immensity of these naked places; Venture in a friendly and wild world, all at the same time.