3 Volcanoes and a Little "Something Else" in the Atacama Desert of Chile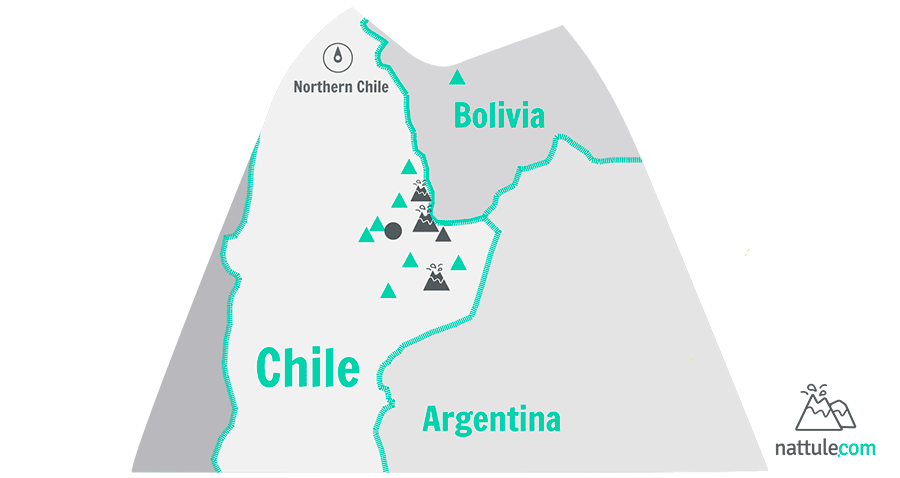 An oasis without a desert, is just a residential area with a swimming pool. An oasis is just as important to the desert as water is to thirst. Atacama, the driest place on earth, is well known for its volcanoes and geysers.
It might not be as elegant as Versailles, but wandering around French gardens is not the same as walking through the Chilean dunes.
If you decide to come, keep in mind that Atacama is just a continuation of the Sun on Earth. Here, it rains every 15 years, so you might not need your poncho or rain boots. However, you will need warm clothes because at night, temperatures drop down to -25 degrees Celsius.
In regards to the heat, not to worry. Temperatures should not go over 50 degrees celsius; no big deal for you, right?
High temperatures are an incentive. That´s why you choose Atacama instead of Siberia.
If you have decided on this desert, you are not looking for bad weather. You have chosen it because of its 12 volcanoes and 80 geysers, that spit out water over 10 meters high. And of course, because of San Pedro de Atacama, where as a consequence of the symbiosis of the river with the desert, it´s unique local vegetation is the first gift you are graced with upon arrival.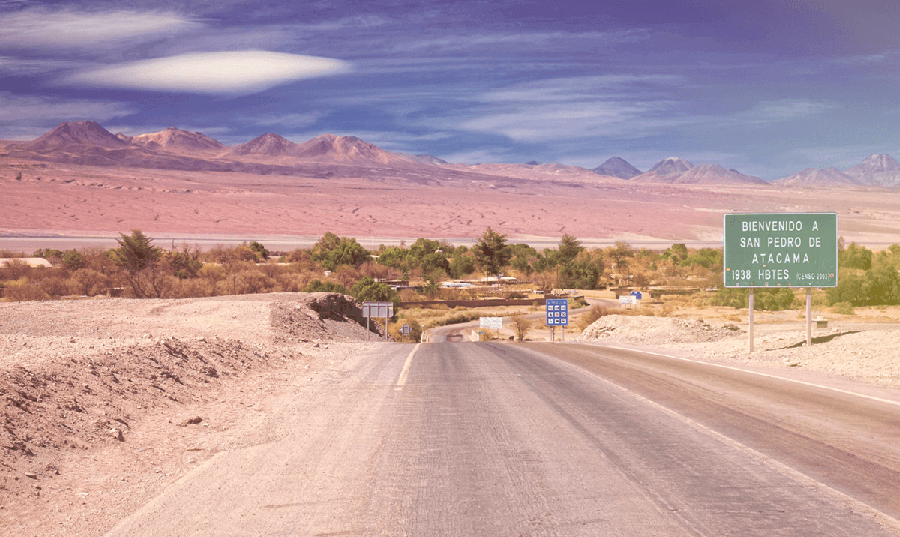 San Pedro de Atacama
The catalog of routes and adventures that you can find on this location is huge. I recommend 6: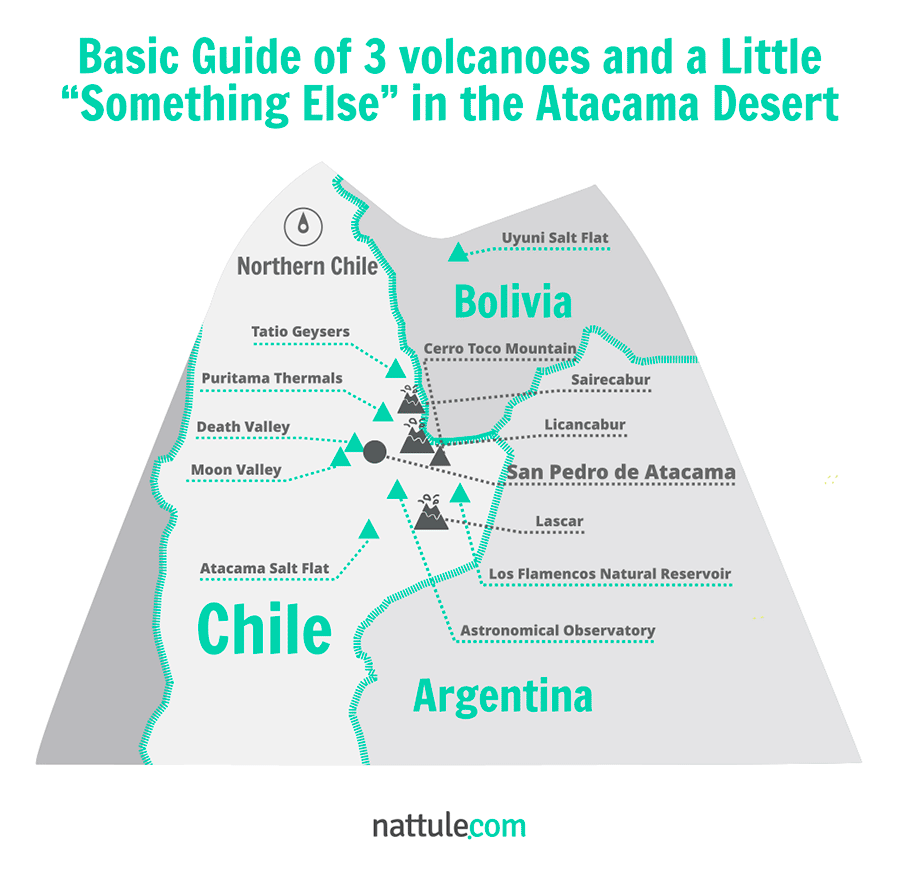 1. Tatio Geysers 
This is the biggest cluster of geysers in the Southern hemisphere and the third largest on Earth, behind Yellowstone and Kronotski. Located at 4,200 meters above sea level, they belong to the highest geothermal field of the world.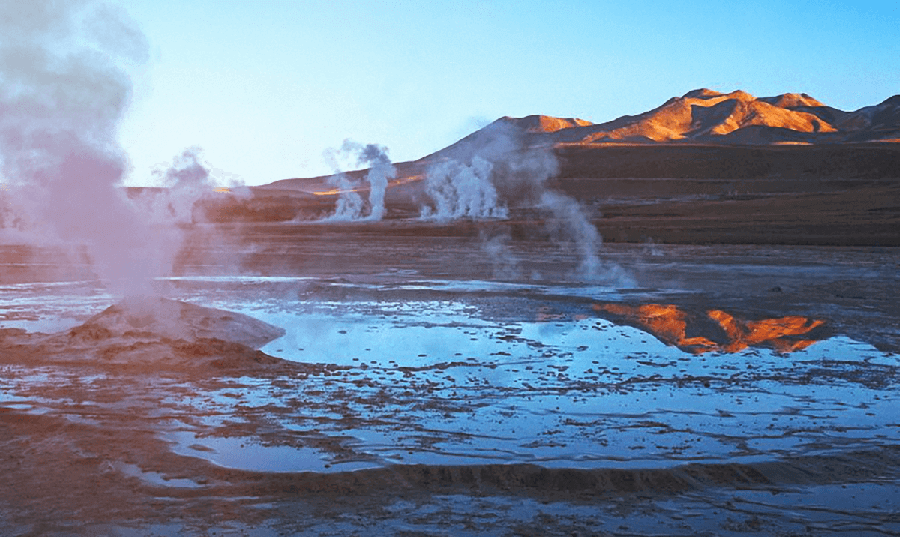 Tatio Geysers
Leaving from San Pedro, the route takes an hour and a half, so we advise you to begin as early as possible. I personally suggest to do it at sunrise, around four in the morning, since that is when the geysers are at its full activity.
Don't worry about being sleepy from waking up that early. Once the visit is finished, you can relax in the warm waters of the thermal pool.
On your way back, there is a chance you will run into some flamingos, vicuñas and red foxes.
2. The Death and Moon Valley
If you want to add one of life's best moments to your bucket list, then you have to go through at least one of these two valleys, either on horse or by bike. Your reward will be to ponder at the amazing sunset from the Coyote Rock in Moon Valley.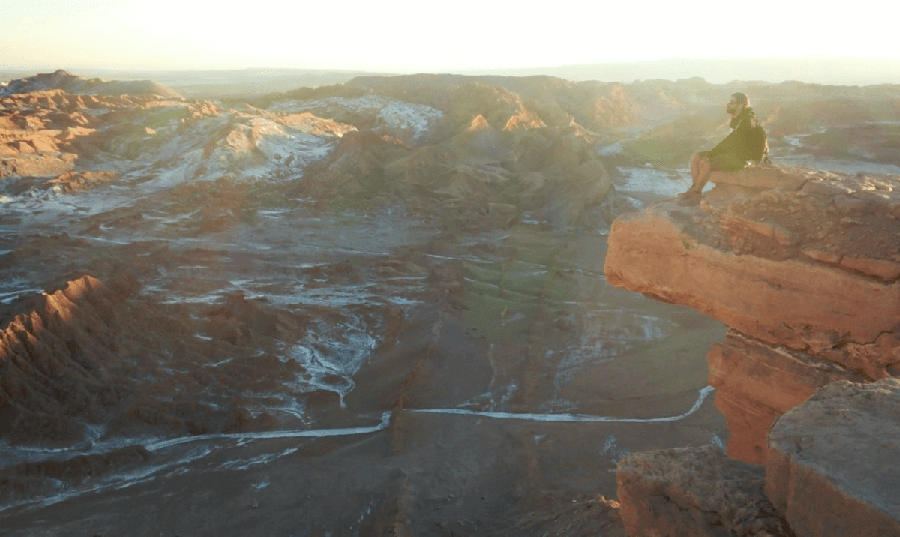 Coyote Rock  
If you are eager for new experiences, then you should definitely attend the night festival, where you can surf the sand dunes to the rhythm of electronic music.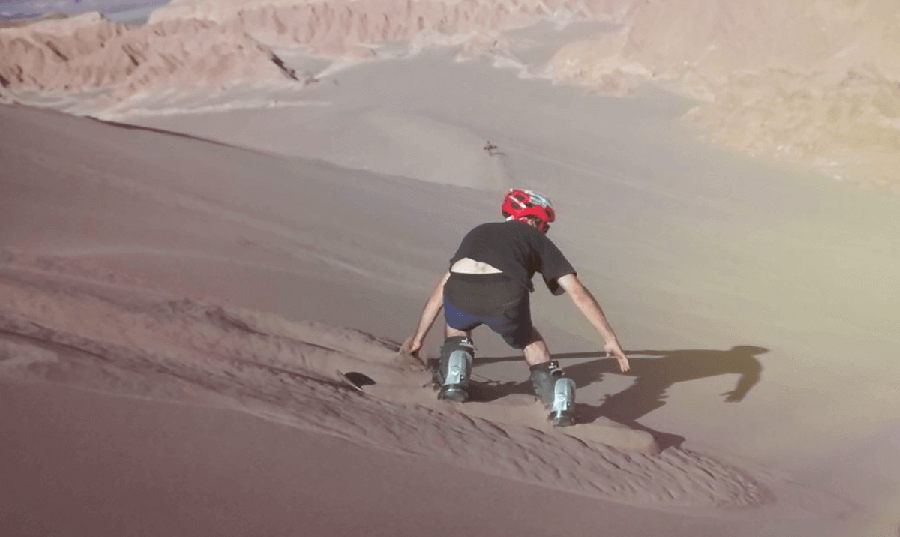 Sandboarding at Death Valley
3. Nightly Astronomical Observation
Astronomers guarantee that there is no better place in the world for the observation of cosmos than in the North of Chile. That's why we can find 42 observatories, scientific and touristic, that take advantage of the unique circumstances of this location: atmospheric stability, dry climate, clear skies and pollution free.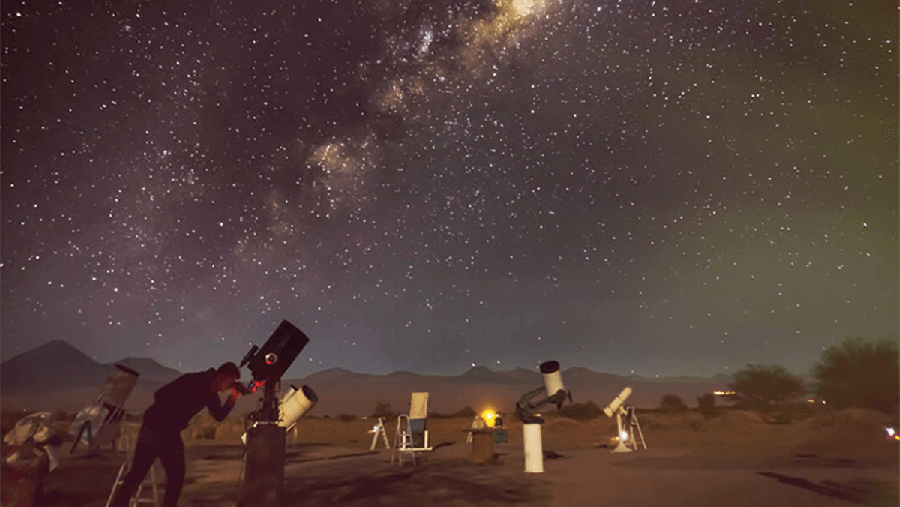 Atacama Astronomical observatory
4. Uyuni Salt Flat and the Lagoon of the Flamingos
Bolivia, just around the corner from San Pedro de Atacama, will not disappoint you.
Book an excursion and get a 3 day tour in a 4×4 vehicle. You will be able to visit Uyuni Salt Flat and Incahuasi Island. You can also see Laguna Colorada and other interesting places, up in the high Andean plateau such as Laguna Blanca and Daly Desert, along with the thermal baths and geysers of Sol de Mañana.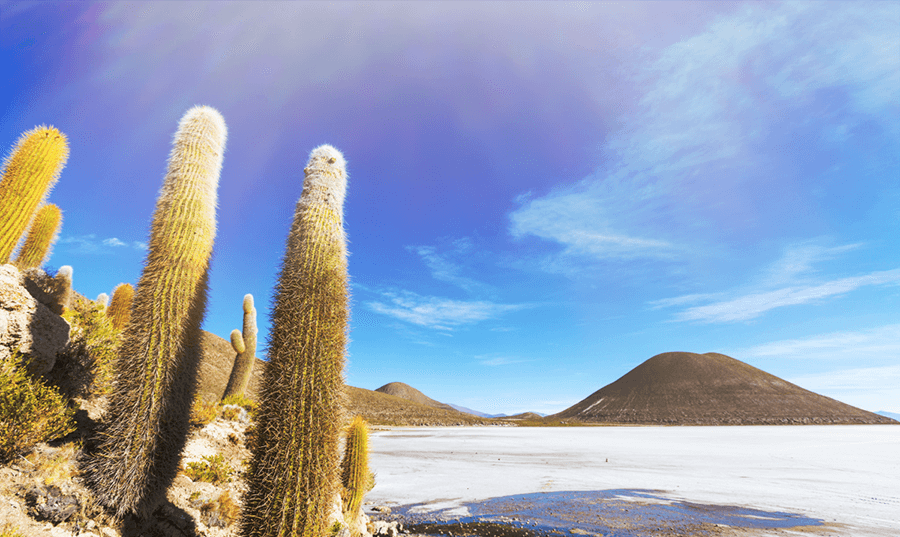 Uyuni Salt Flat from Incahuasi Island
If you start your tour from San Pedro, you can choose between either returning to your starting point at San Pedro, or ending your trip in Uyuni. This last option might suit you better, in case you decide to continue your adventure in Bolivia.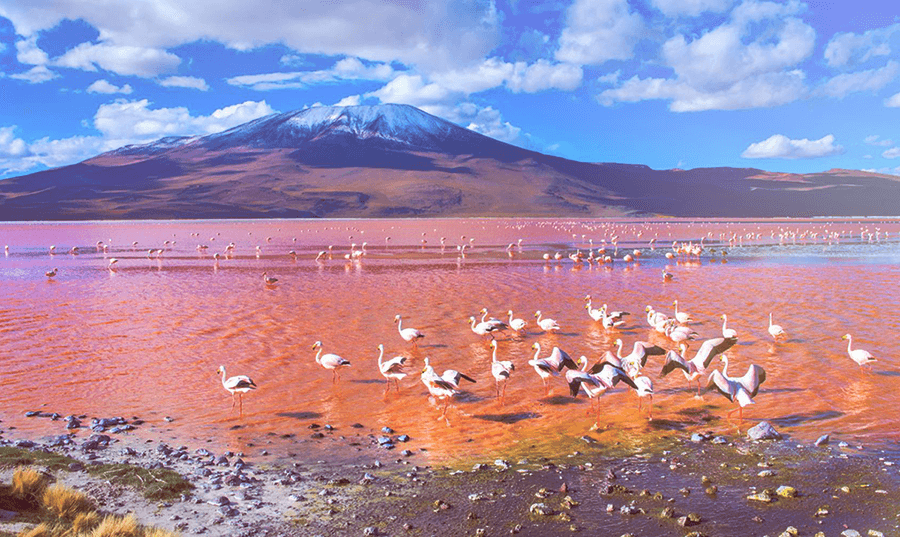 Flamingos in Laguna Colorada
5. The Flowering Desert
In Atacama, the low water consuming vegetable species survive during long periods of time at a dormant state. Then, when a rainy year comes, the landscape transforms from a dry desert of sand and stones, into a  miracle of flower petals.
Thousands of violet and white flowers, Suspiros del Mar, and yellow Añañucas (Rhodophiala rhodolirion), bloom in addition to the usual flowers, with different colors and tones.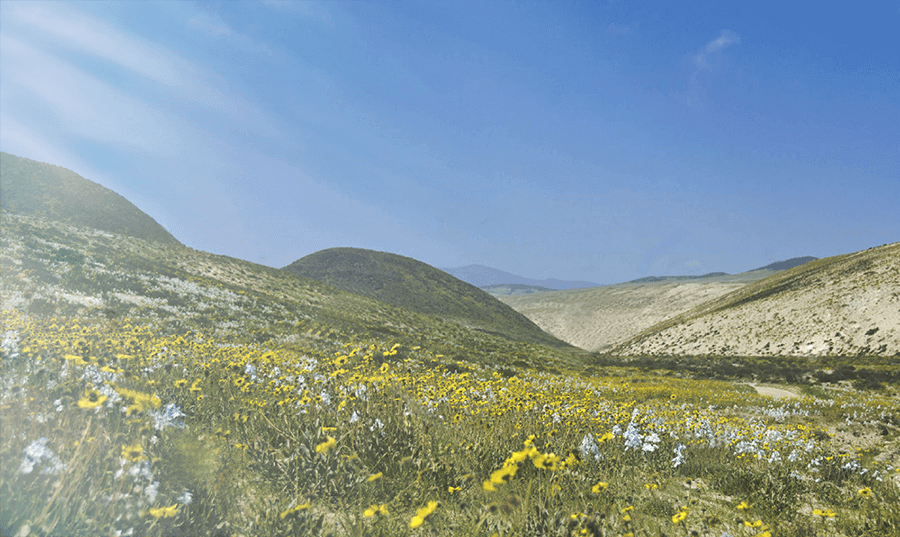 Flowery Desert
The flowers begin blooming around the end of July and last until November. There´s a significant amount of these flowers between the South of Cuesta Pajonales up until the Southern boundary of the Antofagasta Region. It also occurs within the Atacama Region.
6. Climbing the Lascar, Licancabur and Sairecabur
Don't let the height scare you! They are big, but not killers. Climbing volcanoes near San Pedro is an activity that can be done by almost anyone. You do not need to be an expert mountain climber; you just need some preparation, acclimation and courage, to jump into an adventure.
Among the vast variety of climbing volcanoes in this area, I will personally describe to you my mountain climbing experiences, so that you can warm up, and try climbing these 3 spectacular volcanoes:
Cerro Toco 
Mountain Cerro Toco (former volcano) is one of the most accessible and easy to climb in the vicinity of San Pedro. However, before you jump right in, I recommend that you do some hiking at great heights (more than 4,000 m), so that your body can adjust to low oxygen environments.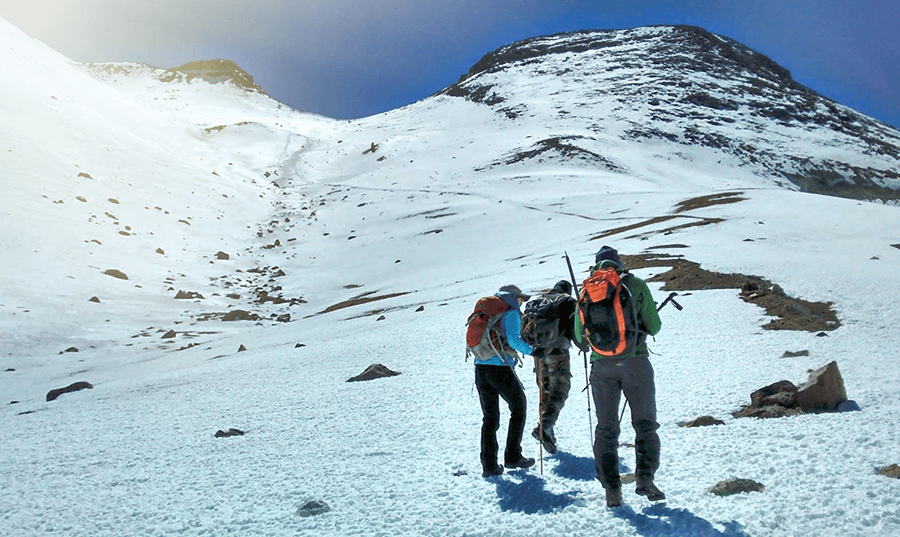 Cerro Toco Trekking
This climb is for beginners. There are no difficulties in the whole route. Not even if there is snow.
The maximum slope is 15 degrees and the route is always protected.
There is no risk of falling. There is, however, a risk of getting too excited once the summit is reached, because the views of Licancabur and Juriques are simply stunning.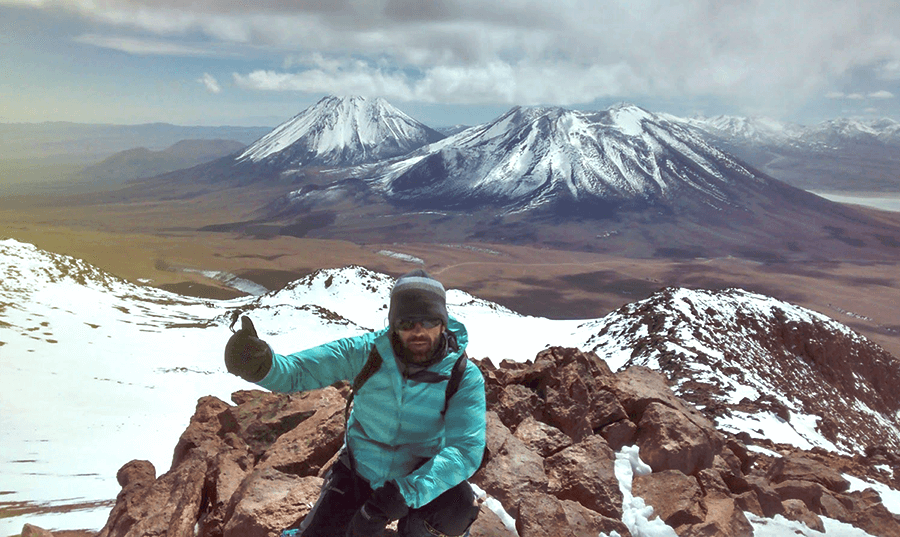 Cerro Toco Summit (5,604 m)  
Lascar Volcano
Lascar volcano is quite impressive due to its permanent fumarole, which can be seen from San Pedro.
It is a very active volcano, with yearly volcanic ash eruptions.
Climbing this mountain is particularly dangerous in the summer, during the storm season (from December to February), as a change of wind direction could get you caught in the middle of ashes or even acid rain.
There are 6 craters on the summit. The central crater is the one with the most activity in the last few centuries. It constantly blows out gases with high concentrations of sulphur dioxide.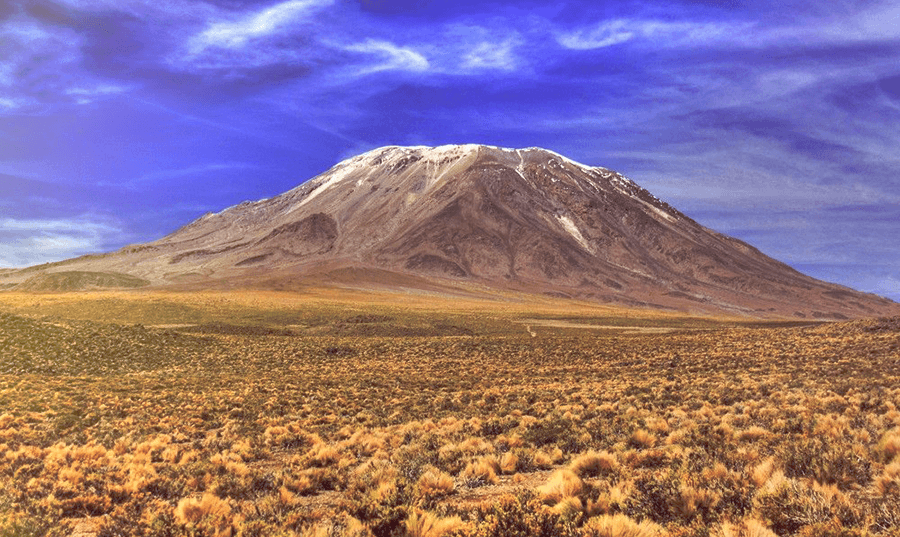 Lascar Volcano (5,600 m)
Technically, it is an easy mountain to climb, with a maximum slope of 25 degrees.
If you are fit, you can do it in just one day.
The climbing starts at Lake Legia. The goal is to get to the crater, which has around a 3 km diameter. From there, the summit is just barely an hour away.
Licancabur Volcano
This is the king of all volcanoes in the San Pedro area. It is a landmark due to its perfect pyramidal shape and because of its almost 6,000 meters of height.
Climbing this volcano is a challenge, but you love challenges.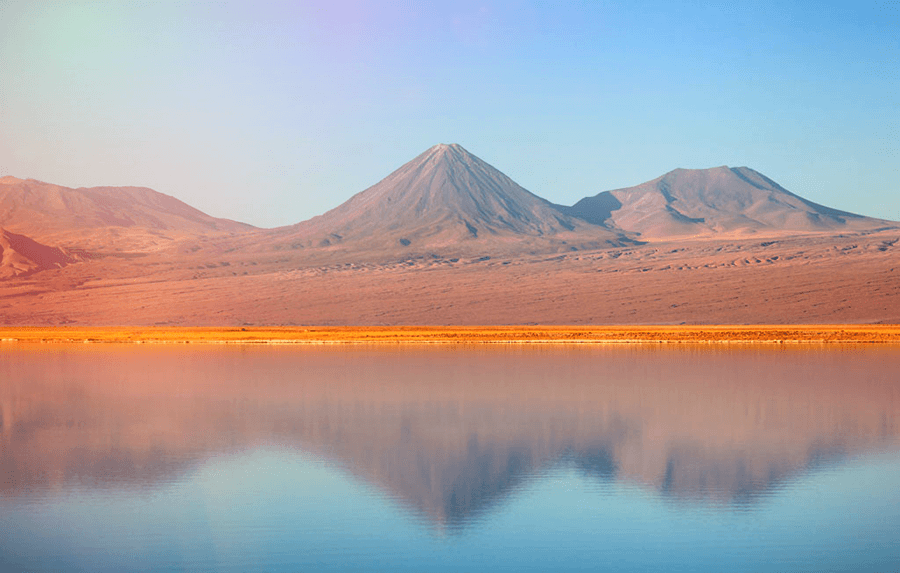 Licancabur Volcano (5,917 m, left)  and Juriques (right) and the Laguna Verde  
It is a non-active volcano that you must access through the Bolivian border. There is loose material from old eruptions and a maximum slope of 35 degrees. It is a demanding ascent, which will require a couple of days, but with no technical difficulties.
Sairecabur Volcano
The base of this volcano is only two hours away, on a 4×4, from San Pedro de Atacama.
It is a non-active volcano, with two nicknames: The Tit and The Bad Weather Volcano.
You can reach the starting point by taking the highest road in Chile. However, it is likely that snow will make it impossible to go up by car, once above 5,200 meters.
If that is not the case, the climb up to 5,500 meters is soft but rocky. The huge, 5.5 km in diameter, crater is situated at this height. You must cross the crater diagonally to continue climbing.
Sairecabur Volcano. 500 meters wall and summit (6,040 m)  
From that point, you will go up through a soft slope, until you reach an old sulphur mine. Afterwards, a 45 degrees slope will take you to the summit.
The steep slope, along with big boulders that you must climb, might make this a bit difficult.
It is a demanding ascent and requires certain technique, although you will not need to climb at any moment or use fix ropes.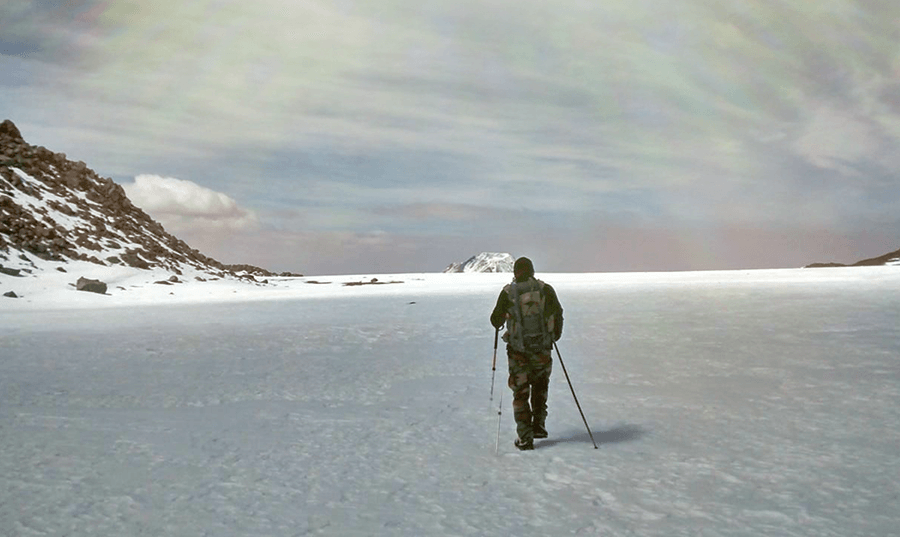 Walking on the Sairecabur crater (5.5 km)
If you are an expert climber, I recommend you two volcanoes, nearly 7,000 meters above sea level: Llullaillaco (6,760 m) and Ojos del Salado, which is the highest volcano in the world, located at 6,891 meters.
Climbing these mountains requires more preparation and also more time: both journeys take about a week.
As you have seen, San Pedro de Atacama is a dream location for nature lovers, located in a very unique spot and with a huge catalog of activities.

The Atacama desert is like a man without shaving, as he does not need to shave to pretend to look like a good person. He just is. The least kindest face of the earth is also the most honest.

Atacama is waiting for you to discover that volcanoes and travelers are made for each other.

I assure you that this will be an unforgettable experience.